Read about a newly opened playhouse/theater in Fayetteville. Professional stage productions and a venue for music, theater and dance classes.
Talent and creativity-that is what Fayetteville resident Fracena Byrd wants her young performing arts students to not only cultivate and nurture but for parents, residents & visitors to the city to experience and remember.
That is why Byrd, an accomplished stage play performer herself, purchased the Town Square Playhouse at 455 South Glynn St, Suite 107 in Fayetteville.
In addition to being the new owner of the theater, Byrd is turning it into a music, theatrical and dance venue for more than 90 of her students as well as bringing in professional stage productions to the venue.
The young, local stage performers are youngsters ages 5-12 in Byrd's Spotlight classes and those 10-18 in her Ovation classes.
"All of our stage productions will be age appropriate to youngsters in those age groups performing as well the content of the show also being age appropriate," she said.
According to Byrd, there is no program or venue in Fayetteville that hosts musical theatre and dance from local performers in addition to bringing in professional stage show presentations in the entire Fayetteville area.
"I love musicals, cabarets and other type productions that present good storytelling, and that is what people will get from Town Square Playhouse in Fayetteville."
Byrd has assembled a creative team to assist her in this venture, including the theater manager, who is also her husband, Danny Dolan, as well as choreographer Tyree Thornton.
"Taking the reins of a theater, producing and supporting good performances, has actually been a dream for us since before we were married," Dolan said.
As a choreographer, Thornton is also excited about being involved in bringing a new level of on-stage entertainment, including dance, to the Fayetteville area.
"Dance gave me freedom of expression and a safe space to create," he said. "I want to teach that kind of confidence to my students at Town Square Playhouse."
For more information and tickets, visit its websitetownsquareplayhouse.com.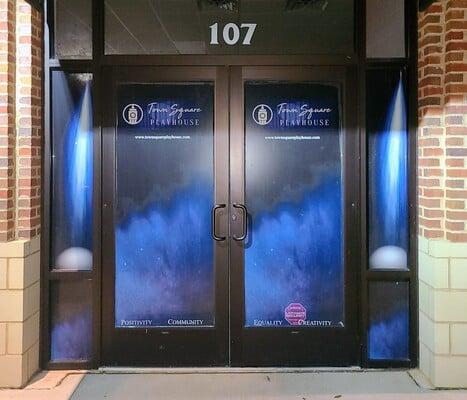 by Bill Baldowski